Our Story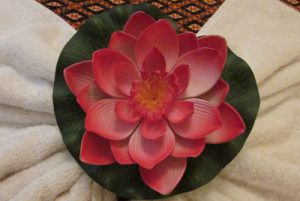 In 2019, Thaan establishes the "Bua Sawan - Traditional Thai massage" located in Hendrik Ido Ambacht (The Netherlands). This is the second branch of the Bua Sawan group story. Thaan's father Bunmi was inspired by the lotus flower. So, he proposed to name of  Bua Sawan. In Thailand, the Lotus flower is part of the offering ritual to Budha. The lotus is a symbol of happiness, prosperity, and completion of the purpose of life.
More and more people in the Netherlands are aware of the positive effects of Thai massage treatments in their daily life. We offer you the best treatments with the highest quality and standards.
Furthermore, Bua Sawan - Traditional Thai Massage specializes in treatments against muscle problems, headaches and stress. The owner, Thaan is trained well in the newest massage techniques.
Background of Thaan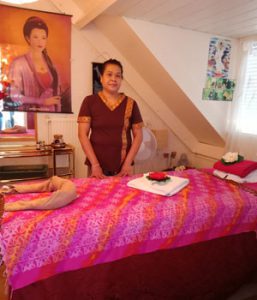 Since 1999, Thaan lives in The Netherlands with her husband. She speaks Thai and the Dutch language as well. Owner Thaan is an experienced and certified masseuse of Bua Sawan - Traditional Thai massage, located in The Netherlands. Furthermore, she has followed massage courses at Thai Spa Burapa School in Trat. Thaan specializes in treatments of muscle problems.
Her oldest daughter is the general manager of 'Bua Sawan - Beauty and massage' in Thailand.