MASSAGE TREATMENTS
Bua Sawan - Traditional Thai massage offers several massage treatments. Our treatments relieve migraine and muscle pains.
TRADITIONAL THAI MASSAGE
IT STRENGTHENS AND REJULVENTAGES BODY AND MIND
Traditional Thai massage techniques improve the health of body and mind. It reliefs muscle tensions, stimulates the nervous system and gives a new energy flow. Furthermore, it is a good treatments against fatique and insomnia. The masseuse stretches body to treat every blockade in the body. Moreover, the masseuse presses on reflex points to stimulate the aura and internal organs. This treatment doesn´t use oil for the massage.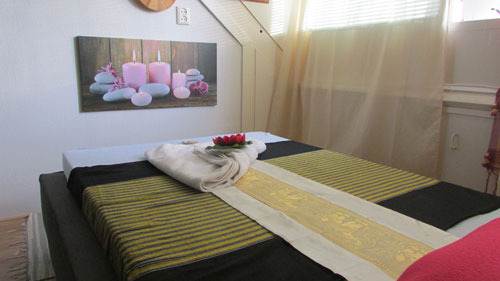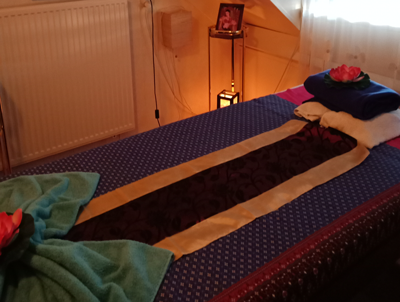 HERBAL OIL MASSAGE
DEEP RELAXATION OF BODY AND MIND
One of the famous massage treatments is an oil massage. This massage is a good softer alternative to the Traditional Thai massage. For this treatment, we use the best natural herbal oils and warm Thai herbal pouches. It is extremely suitable to relieve stress, muscle problems and headache (migraine). Moreover, it purifies the bodyskin. Also, an herbal oil massage has a preventive effect. Stress and unpleasant situations should be released more easily.
FOOT REFLEXIVE MASSAGE
 RELIEVE BLOCKAGES AND FEEL NEW ENERGY
During a foot reflexive massage, points will be treated. These points are connected with organs by zones, meridians and energy channels. In case of a disbalance or illness, an energy blockage will appear. A foot treatment relieves energy blockages. Furthermore, Foot reflexive massage ensures that the body is able to optimize their healty and prevent diseases.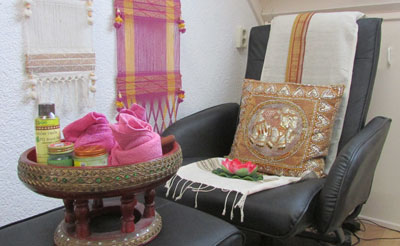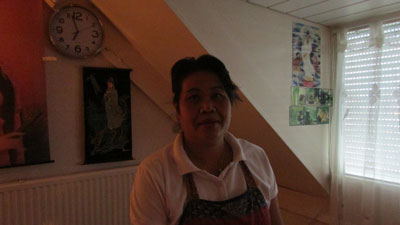 HEAD, NECK AND SHOULDER MASSAGE
MAKE STUCK MUSCLES FLEXIBLE AGAIN
The neck is a small part of the body with a lot of stored tension. Often, this tension causes head- and shoulderpain. The masseuse pressses with her hands and fingers to relieve the blockages. Moreover, the bloodcirculation is improved and promotes the mental and physical health. A head, neck and shoulder massage is very relaxing and offers a relief of stress-related complaints.
For all your stress- or muscle related problems, please book a massage treatment.